Personal Injury
If you or someone you know has been a victim of a preventable accident or criminal neglect, legal counsel could mean the difference between recovery and devastation. To find out if you may be entitled to receive justified compensation for physical and mental injuries or the loss of your job, call us today. Lance Law Firm can assist you through all phases of the settlement process, and we pride ourselves on our dogged commitment to get the best results possible for our clients. Unfortunately, we have too often seen the disappointing results when injured parties delay too long in taking action to pursue their claim. Don't let the same happen to you. Don't delay, call us today for a free consultation!
 Note that Personal Injury services are only offered in Georgia.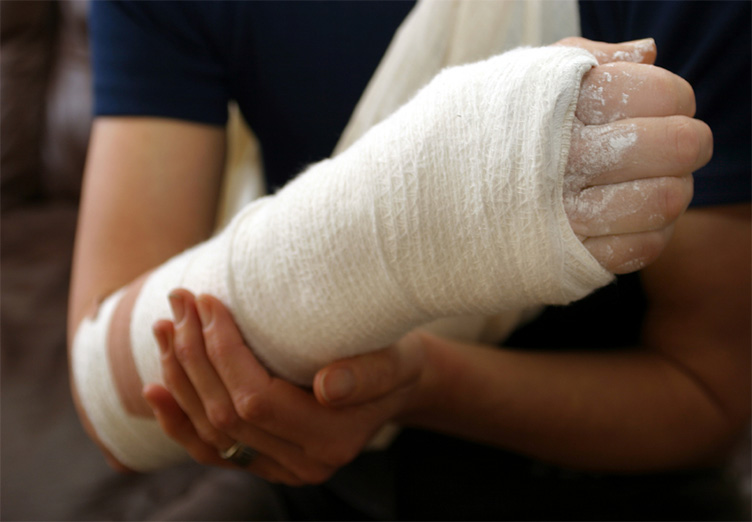 Catastrophic Injury and Accidents
Sometimes no one meant to hurt anybody, but people are very hurt anyway. If you have experienced a horrible accident, you may wonder who will pay for your medical expenses, the long-term effects of your injury, or any other damages to your life or property. Sometimes injured parties in an accident are left to fend for themselves to cover the expenses of their injury. Don't let that happen to you.
We can help you get just compensation for all kinds of accident claims: from workplace accidents to damages from vehicle collisions to injuries or damages caused by defects in road construction or faults in construction zone management. If you have been the victim of bodily harm or property loss on account of someone else's negligence or error, you need legal representation to make sure the people most responsible to compensate you for your loss actually follow through. Let Lance Law Firm help you sort through how to find out if you have a claim and to press it if you do. Ask us about Car, Truck, and Drunk Driver Accidents; Workplace Accidents; Road Defect and Construction Zone Accidents; and Burn and Explosion Injuries.
Insurance Litigation and Denied Claims
If an insurance company acts in "bad faith," denying a valid claim or refusing to cover expenses that clearly fall with the parameters of a policy, sometimes only legal pressure can get them to budge. If you think you have had a claim or insurance expense denied wrongfully, call Lance Law Firm and let's see what we can do to level the playing field.
Medical Malpractice
Medical professionals are not immune from error, and they shouldn't be immune from the consequences of their errors either. If you or a loved one have suffered bodily harm or financial hardship because of a mistake by a medical professional, whether you believe the mistake to be malicious or not, let Lance Law Firm help you get both your health and your financial situation on the mend.
Nursing Home Negligence
An embarrassingly high number of elderly people are abused and neglected in nursing homes every year. Residents at nursing homes often have few avenues to hold their caretakers accountable, and you also may not know how to pursue justice in the event of abuse. If the people hired to care for your elderly have failed their duties, and this failure has resulted in harm to your loved ones, our office can walk you through the steps of  getting justice.
Product Liability
Regardless of whether a manufacturer intended to harm any consumers, if a product causes harm due to some defect, the producer can be held liable. If you or a loved one have experienced harm because of a defective product, let Lance Law Firm help you get the compensation you deserve.
Wrongful Death
Sometimes preventable accidents cause more than merely bodily harm or damage to property, they can cause death. If one of your loved ones has suffered a wrongful death like this, you could use an advocate to help you recoup the financial burden of your loss. Let our office walk you through the process of determining liability and fair compensation. You shouldn't have to suffer twice for your loss.
Premises Liability / Security Negligence:
You or a loved one have been harmed on someone else's property because of negligence on their part. Perhaps they did not cover their pool, or a fence around a steep canyon had not been properly maintained. Or perhaps security for a public place was asleep on the job when you got mugged. Whatever the case, call our offices and find out if you have a good case for compensation.
Call today for a consultation!
706-835-1212